Immerse yourself in a lucid sanctuary for three weeks and
watch how your life transforms.
Essential details: This live online course runs from May 8 - 28, 2018.
Do you want to go lucid before the next full moon? This mastermind course will ignite your dream life, providing you the best catalysts for more frequent and impactful lucid dreams.

You'll wake up to your waking life too as you unlock old energy patterns, igniting confidence, creativity and vitality.
A fun course designed for a busy time of year
This workshop is designed with busy professionals in mind, with 5 LIVE evening presentations (for most of the US) and 24/7 forum access for downloads and socializing.
We will study together the most scientifically validated methods for lucid dreaming and support each other as we move deeper into the mythic landscape of the imagination.
What exactly is a lucid dream?
A lucid dream is when you know you are dreaming while still in the confines of sleep.
Lucid dreaming has become a holy grail for many dreamers, and for good reason. . . when lucid, you have the ability to step into your power and actively co-create your dreams.
You can take the path less traveled, or manifest a soulful intention out of thin air.
You can fly, transform your dream body, and even directly ask the dream for guidance about your waking life.
Who is the course for?
Beginner and advanced dreamers alike will benefit from this course as we address the major roadblocks to greater lucidity. You'll be part of a nurturing community as you focus on your own motivations for developing a sustainable lucid dreaming practice.
Why go lucid anyways?
In this course you will learn how to bring on impactful lucid dreams. Depending on your own intentions, you will learn how to focus your lucidity for:
rekindling creativity
opening up to healing imagery
exploring the dreamworld
entering into deeply soulful conversation with dream figures.
accessing spiritual and transpersonal experiences beyond the ordinary dream fabric.
We will also discuss the power of facing nightmares, and reclaiming safe places so you can be free from repetitive fears and start living a new story.
Who is the Instructor?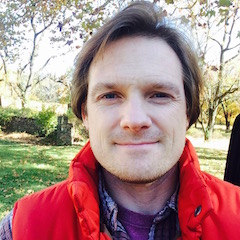 I am Ryan Hurd, founder of the popular blog DreamStudies.org. You can read up on my academic credentials at the bottom of this page--suffice to say I am one of the world's leading experts on lucid dreaming.
But more importantly, I am a life long lucid dreamer who has had over a thousand lucid dreams. Although I have occasional spontaneous lucid dreams, only through 25 years of self-study and research have I been able to discover the key to igniting my lucid dream life and effectively double (and even tripling) my lucid dreaming frequency.
This personal experience is why I consider myself a dream researcher, not the books and papers I've written.
And by the end of this course, you will be a dream researcher too!
Ethics statement: I am a current member of the International Association for the Study of Dreams and abide by their ethics policy for safe dream work practices.
How is this workshop different than others?
This is primarily a nuts-and-bolts class on how get lucid in a dream, but also a course for how to navigate the choppy waters of the dream once you are lucid, so your dreams last longer and go can go deeper into the topics that you care about the most.
And of course, in the process you'll learn how to rest and sleep better too, which in itself increases emotional resilience as well as health and longevity.
Some people say that in a lucid dreams, you can do anything, that the possibilities are limitless. Sadly, this is a half truth because honestly you can only go as far as your personal lucid roadblocks.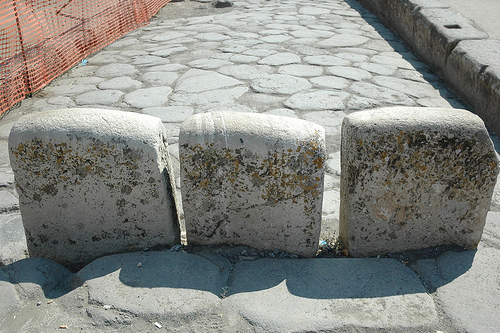 All lucid dreamers stumble into roadblocks along the way.
Having lucid roadblocks is the nature of the dreaming path because lucidity is not a skill to be mastered once and for all. Rather, lucidity is a competency. In other words, it's a life practice that must be kept active as it continues to evolve throughout the decades as you mature, evolve, and transform.
Do suffer from these common lucid roadblocks?
Frustratingly short lucid dreams

Powerful emotional surges that hijack the mood

Long dry spells with little dream recall
Others have found that their ability to lucid dream has bottomed out after initial successes: what was once easy and effortless is now clouded with resistance, fear, or even boredom or indecision in the dream.
Or maybe you haven't had a lucid dream yet, despite trying every trick in the book for inducing lucidity.
These are not signs that you've lost your way or that lucid dreaming is not for you.
Rather, your lucid roadblocks are a signal that some need is not being met in your preparations.
I have found through my own lucid life practice (with all its ups and downs in lucid dreaming for the last 25 years) that the key is identifying your roadblocks, and dissolving them through tailored skill development that strengthens not only the mind, but also body and soul.
How to Find Lucid Success
Lucid success is found by focusing your efforts in a manageable way.
And just importantly, success is about knowing when to rest, when to step back and see how your dreams--and your life-- have shifted do to this work.
I have also found for myself that being part of an active, positive and non-competitive community while immersing in personal lucid dream work is the missing piece of the puzzle.
Putting the wrong pressure on yourself can actually inhibit dreams; but developing a safe container for your work will do the opposite: igniting your lucidity and dissolving your roadblocks quickly.
Our culture of lucid peers will keep you motivated and on track.
In this three week online course, you will:
Learn to effectively invite lucid dreams and impactful dreams when you are ready for them

Discover effective intentions that are easy to remember

Develop a new level of trust in the dreams' unfoldment

Apply that hard-won dream wisdom to waking life

Meet dreamers from around the world

Have a chance to ask your own questions

Receive personal feedback from me, your instructor

Have fun with the whole process!
Features of this workshop include:

5 Live Webinar Presentations with Ryan Hurd (Q&A enabled)

Miss a workshop? All presentations will be recorded for listening whenever!

Dedicated Private Forum (Actively moderated by Ryan)

Downloadable Worksheets and Resources

Lifetime access to all files and materials
What is the structure of the workshop?
This course is structured like a personal development workshop. While the video classes and teleseminars are live, you can watch the recordings if you miss them. And the forum is open 24/7 so you can easily do this course in a way that works with your schedule.
Live Workshops are all at 8pm Eastern/5pm Pacific (but recorded!) on:
Tuesday May 8, Thursday May 10,
Tuesday May 15, Thursday May 17,
Tuesday May 22, and (bonus!) Thursday May 24.
MODULE 1: FINDING YOUR WAY -- The big picture for Lucid Ignition, including finding your strongest intentions and making sure you have set up your "lucid container."
MODULE 2: MIND– Cognitive practices for increasing and maintaining lucidity. These are scientifically vetted based on the latest research as well as drawn from the habits of frequent lucid dreamers.
MODULE 3: BODY - Bio-physical constraints to consciousness and practices that address them, including sleep postures, supplements, and the role of diet modification.
MODULE 4: SOUL—Emotional and healing practices for a balanced and grounded center, as well as confronting nightmares, sleep paralysis and other difficult dream experiences in order to dissolve fear and unleash creative energy.
MODULE 5: SEALING THE CONTAINER — Here we will cover how to integrate the best practices together so you have the best chance for going lucid whenever you're ready!

Testimonials
Here's what some of my previous students have said about Lucid Ignition:
Before this course I had never had a lucid dream before-- this is the first time I've gone lucid! If you're both serious or just curious about whether lucid dreaming is for you, then I highly recommend this course.
-- Oneida W., Winter 2016 graduate

---

The workshop is excellent as it takes us through "ins and outs" of lucid dreaming. By sharing with students all the steps, details, and information materials Ryan takes us literally by hand to produce meaningful dreams.
--Cory Popescu, Winter Bootcamp 2017 Graduate


---


The course really helped me recharge my practice and get going again. Prior to the course, I had maybe two lame duck lucid dreams in the past two years. Already a day or two into the course, I started going lucid almost every night. Sometimes two in a night!
-- Anonymous, Winter 2017 graduate


---

For those interested in getting to the heart of what lucid dreaming is capable of incorporating into their lives, I recommend Lucid Ignition with Ryan Hurd.
--- MB Bronk, Winter 2017 graduate


---

As a long time lucid dreamer I found that this course was a great way to revisit the topic and tweak my methods. Ryan not only provided a thorough explanation of the tried and tested methods of becoming lucid, but he also touched on the great benefits that lucid dreaming can bring to our lives.





---Eric Tousignant, Winter Bootcamp 2017 graduate

---

I highly recommend this course! I have had sporadic lucid dreams for years, but never identified any particular ways to bring them about. This class provides great tools and material to help focus goals, identify barriers, and build skills to enhance access to lucid dreaming.
-- Robert L., Fall 2015 graduate


---

To be honest, I was delighted to go lucid towards the beginning! I almost never go lucid, and after trying a different intention and a free write it just happened. I was able to shift into a more relaxed intention.




-- Anonymous, Spring 2016 graduate

---

I strongly recommend Ryan Hurd's training in lucid dreaming. He presents a fascinating blend of technique, current research, and his own personal experience. It is also encouraging to get acquainted with other participants and discover that you have similar experiences and issues--you're not alone.
-- Chuck Rich, PhD, Winter 2017

---

I highly recommend Ryan's Lucid Ignition course. He is a funny, caring, knowledgeable, charismatic teacher who will help you become a first-rate oneironaut. What else do you need to know?
--Anonymous, Winter 2016 graduate

---

This course really blew my mind. Crazy as it may sound, Ryan was the greatest surprise of all. I was delighted to discover his depth of knowledge and experience, and his sincere willingness to go the distance with us and share himself in such an authentic way.
--Melina, Winter 2016 graduate

---

This is my first time taking an online class. When Ryan Hurd offered Lucid Ignition class, I wasn't sure to take it since I can't keep up or may not understand the assignments. This class was simple and easy to follow. Ryan offers encouragement and motivation in his comments. I totally recommend this class if you are looking for someone to trust. I am glad I did.
-- Jaime L., Fall 2015 graduate


---

Ryan's course helped me to understand some of my personal roadblocks on the lucid dreaming path and to effectively address them. The course truly did "ignite" my lucid dreaming practice and "re-ignite" my enthusiasm for lucid dreaming generally. I feel like I'm on track again!
-Jan, Fall 2015 graduate

---

Lucid Ignition taught by Ryan Hurd is a well thought out online course. His devotion to the students needs is really helpful for a beginning lucid dreamer.
-- Ryan M., Spring 2016 graduate

---

Regardless of where you are in your lucid dreaming journey, there will be something to help you bring your practice to the next level. The course is very comprehensive.
-- Sonia E., Winter 2016 graduate


---

This course enabled me to bring everything together to form a lifetime practice. The interactive sessions and wealth of information that was generously provided by Ryan was invaluable. Being from New Zealand time zones were no barriers to participating in this life changing course.
--Blair V., Fall 2015 graduate

---

It was a really enjoyable journey! After getting so many information about LD technics, reading tons of books, I missed the human dimension of learning: join a group, get practical direction, focus on a period of time of practice, share with other people. The group was dynamic, open-minded, motivating. Ryan replied to questions, shared from his long experience, both success and failure, provided a lot of information.
-- Alex, Spring 2016 graduate

---

I cannot imagine a better or more professional class for either beginner lucid dreamers or someone who needs to up their game.
-- Paul Z., Spring 2016 graduate

---

I've read many books on lucid dreaming, but the personal mentorship that Ryan gave me was invaluable. He is extremely knowledgable and broadly so. Everyone was able to gain something specific and personalized from him during our meetings.
--Dashiell B., Winter 2016 graduate